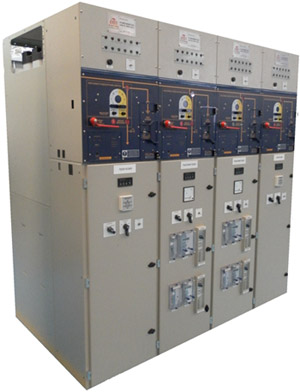 A market leader in 12kV switchgear, the Eclipse is designed to provide a lifetime of unrivalled service, bringing together one of the most advanced operating mechanisms available on the market today – the award winning magnetic actuator technology – with vacuum interruption and the simplicity of air insulation in a compact, fixed pattern design.
Appreciated throughout the distribution network and across every business sector, the Eclipse currently holds a dominant market position for indoor 12kV switchgear.
---
---
Dimension (In mm)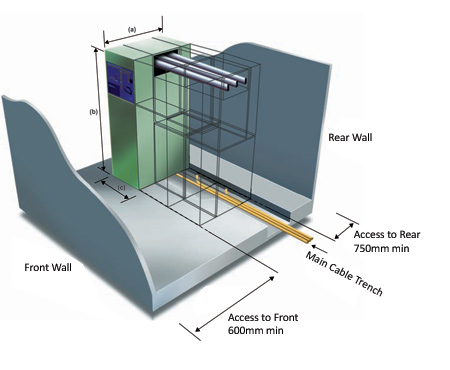 ---
Eclipse Engineering Detail
Sleeved busbars constructed from hard drawn, high conductivity copper, and vermin proof covered joints, 1 with normal current ratings up to 2000A. The busbar arrangement permits future expansion, at either end of 2 the switchboard.
Fully interlocked, manually operated 3-position disconnector including circuit earth and front panel cable test access. The disconnector can be secured and 4 padlocked in all three positions: 'on', 'off' and 'earth on/ test', with its status indicated by animated front panel mimics.
A single moulding supports the three phase vacuum interrupter assembly, magnetic actuator mechanism and 6 one-piece drive beam. 5
The patented single coil magnetic actuator mechanism is based on a solenoid plunger, held in the tripped or closed position by permanent magnets.
Three phase cast resin voltage transformer, with manually operated off-load disconnector on the primary circuit.
Generous CT accommodation enables complex protection schemes to be catered for in a single panel, whilst still allowing for a metering provision. The CT designs are rated in keeping with the short time withstand level of the equipment and comply with IEC 60044-1.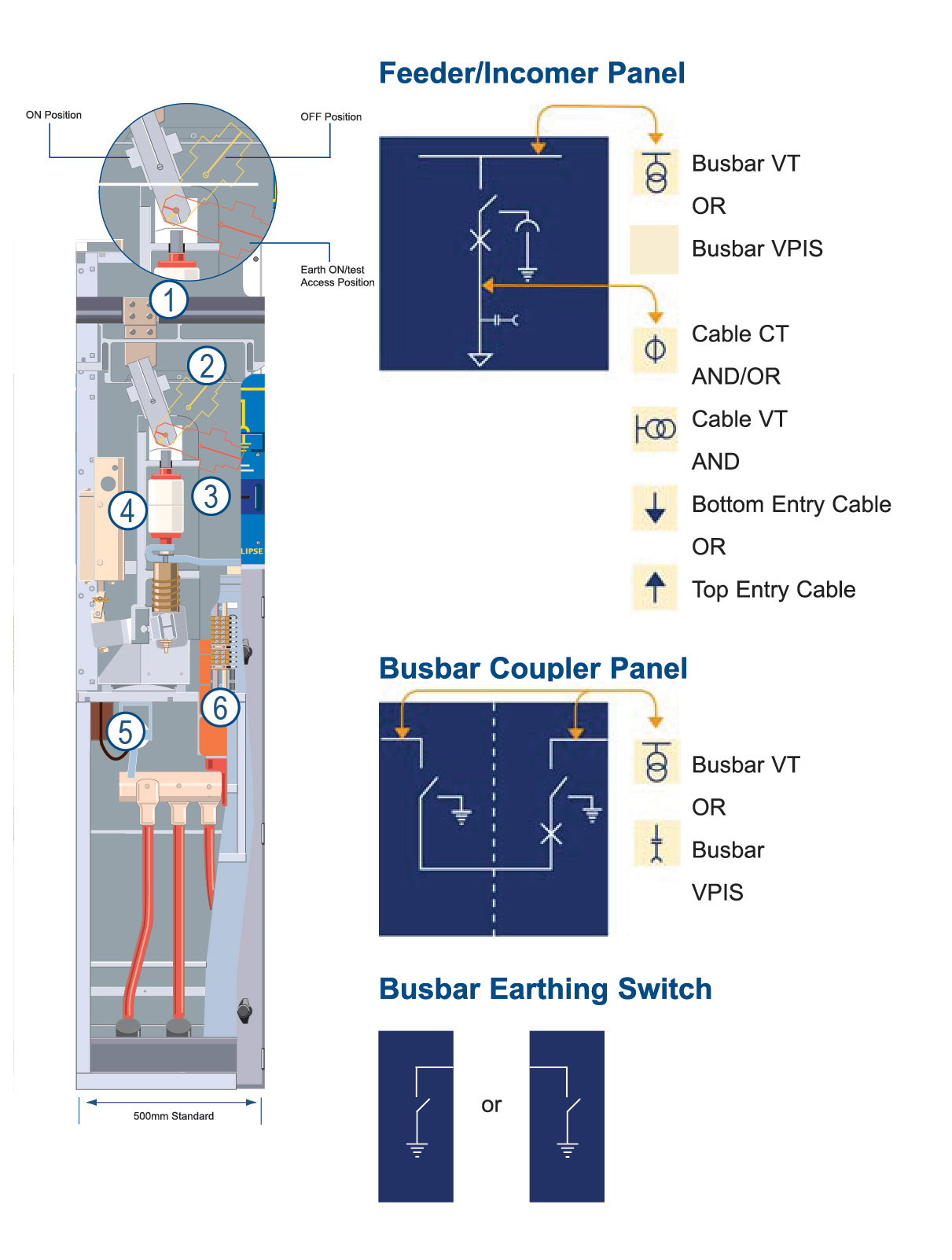 ---
Unique Front Access Cable Testing Option:
Avoids any contact with Live cables or busbars.
Eliminates the need for Opening of rear covers to access live cables.
Provides secure & mechanically interlocked front access contacts points to connect cable test equipment.
Colour coded and suitably labelled copper contacts eliminates risk of improper connections during testing live cables.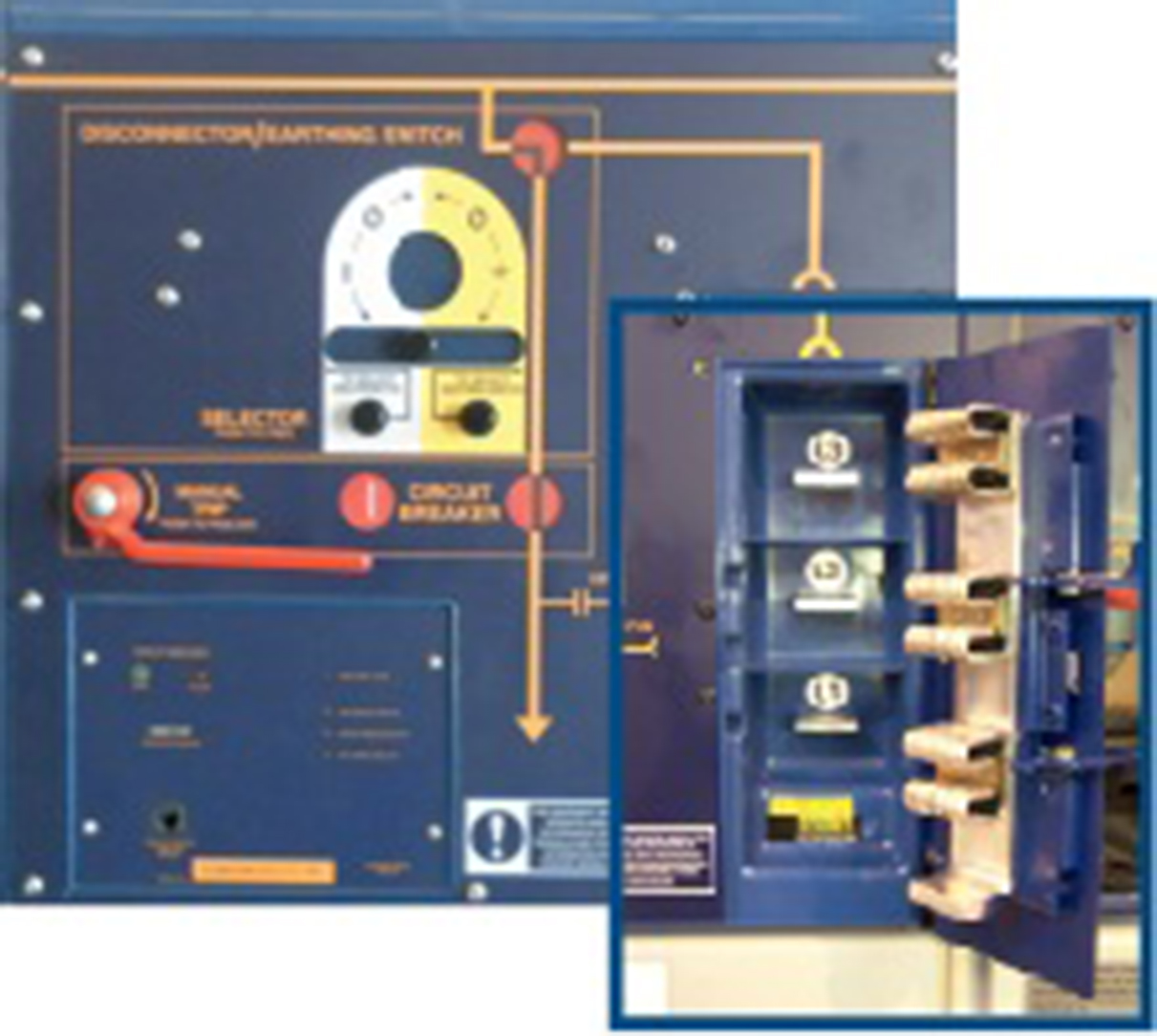 ---
| | | |
| --- | --- | --- |
| Rated Normal Current | A | 630/1250 |
| Rated Voltage | kV | 12 |
| Rated Frequency | Hz | 50 |
| Rated BIL | pk kV | 75 |
| Rated Power Frequency Withstand | kV 1min | 28 |
| Rated Short-Time Withstand Current | kArms 3secs | 25 |
| Rated Peak Making Current | pk kA | 50/62.5 |
| Internal Arc Compliance | kA 1sec | 25 |
| Rated Short Circuit Breaking Current | kA | 20/25 |
| Degree of Protection * | | IP4X |
---
*Higher Ratings available on request
| | |
| --- | --- |
| Auxiliary Operating Supply | 125/110/48/30V dc |
| Typical Weight Range | 500 - 650kg |
| Busbars | 1250A |
---
Normal Service Conditions:
| | |
| --- | --- |
| Ambient air temperature | -5ºC to +55ºC |
| Relative humidity | <95% |
| Altitude | <1000m |
Standards:
IEC 62271-200, IEC 62271-100, IEC62271-102, IEC 62271-1
ENA TS 41-36
Switching Station
Transport Applications
Seconday Substation applications
MOD
Industrial
Hospitals
Education
Commercial
Utilities